Note: I removed the link to the mixtape. If you want a copy, drop us a line.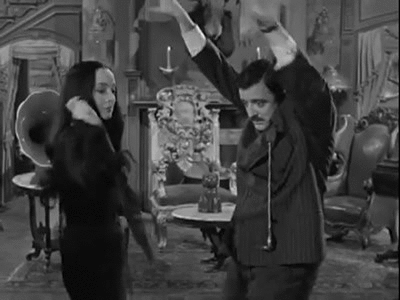 I'm sure you'll agree, 2020 has been it's own special kind of horror story. I hate horror stories. When the kids say "The call is coming from inside the house!" I roll my eyes so hard they pop out of my damn skull: a) it was funny the first time, 20 years ago, 2) successful movies are a reflection of us. We're making the call while gripping a hatchet and breathing heavy in a linen closet; we're the teen girl covered in blood fighting the Big Bad.
Horror movies are not fun. Let's have some fun.
I spent a lot of time in my early 30s downloading and ripping holiday music, mostly Christmas, but Halloween as well. In 2005 I put together an hour long playlist of Halloween novelty songs recorded throughout the 20th Century, full of screams, chains, and gags that have not aged well at all. And the misogyny. Such horrific, shameless misogyny. A follow-up comprised of more mainstream recordings with a macabre theme came about 10 years later.
This is a slimmed down version of the playlist I put together in 2005. I put the rampant sexism on the chopping block… though it's still not not entirely family-friendly. But it's got a good beat and you can dance to it after your little ghouls have gone to sleep in their crypts.
Mixtape #11 – Please Scream Inside Your Heart